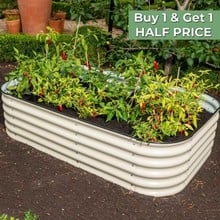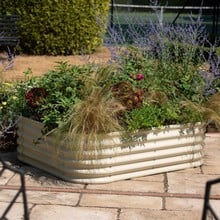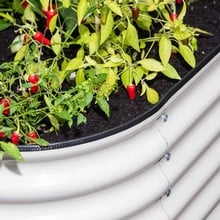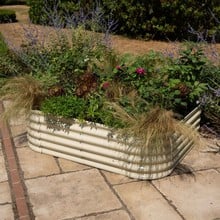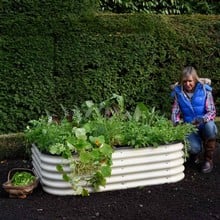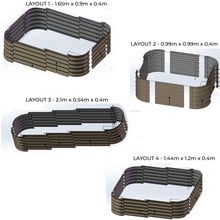 4-in-1 Modular Metal Raised Bed
£9.95 P&P
The 4-in-1 Modular Metal Raised Bed is a versatile planting solution and a great way to grow your own, the steel raised bed can be arranged in a standard, square, rectangle or narrow shape to suit your garden or plot.
Read More
The 4-in-1 Modular Metal Raised Bed is a versatile planting solution and a great way to grow your own, the steel raised bed can be arranged in a standard, square, rectangle or narrow shape to suit your garden or plot.
SPECIAL OFFER - Buy 1 Get 1 Half Price - Save over £49! (Discount applied at basket)
This metal raised bed is manufactured from long lasting, quality, galvanised steel (0.6mm thick) which is powder coated cream for a long lasting, weatherproof finish. The rolled steel edges have a push on rubber safety strip and the raised bed comes with stainless steel bolt fixings for maximum strength and durability.
The raised bed measures 43cm high, the ideal depth for most fruit and vegetables, and can be arranged into 4 configurations to fit your garden space.
Standard - 1.44m x 1.2m
Square - 0.99m x 0.99m
Rectangle - 1.65m x 0.99m
Narrow - 2.1m x 0.54m
Parts supplied; 4 corners, 4 x short corrugation sheets, 2 x long corrugation sheets and all fixings and capping.
This stylish raised bed will be a popular addition to your garden, giving you an attractive raised planter to grow your own fruit and vegetables in the garden, on the patio or on the allotment.
4-in-1 Modular Metal Raised Bed
Galvanised steel panels 0.6mm thick
Powder coated cream for long lasting finish
Strong stainless steel fixings
43cm high
Rolled steel edges with push on rubber safety strip - a rubber mallet is useful when placing the strip over 2 sheets of metal
4 configurations
The raised bed is not supplied with a base
Supplied as a kit for self assembly
Please note: All heights will now be 430mm not 400mm as shown in diagrams below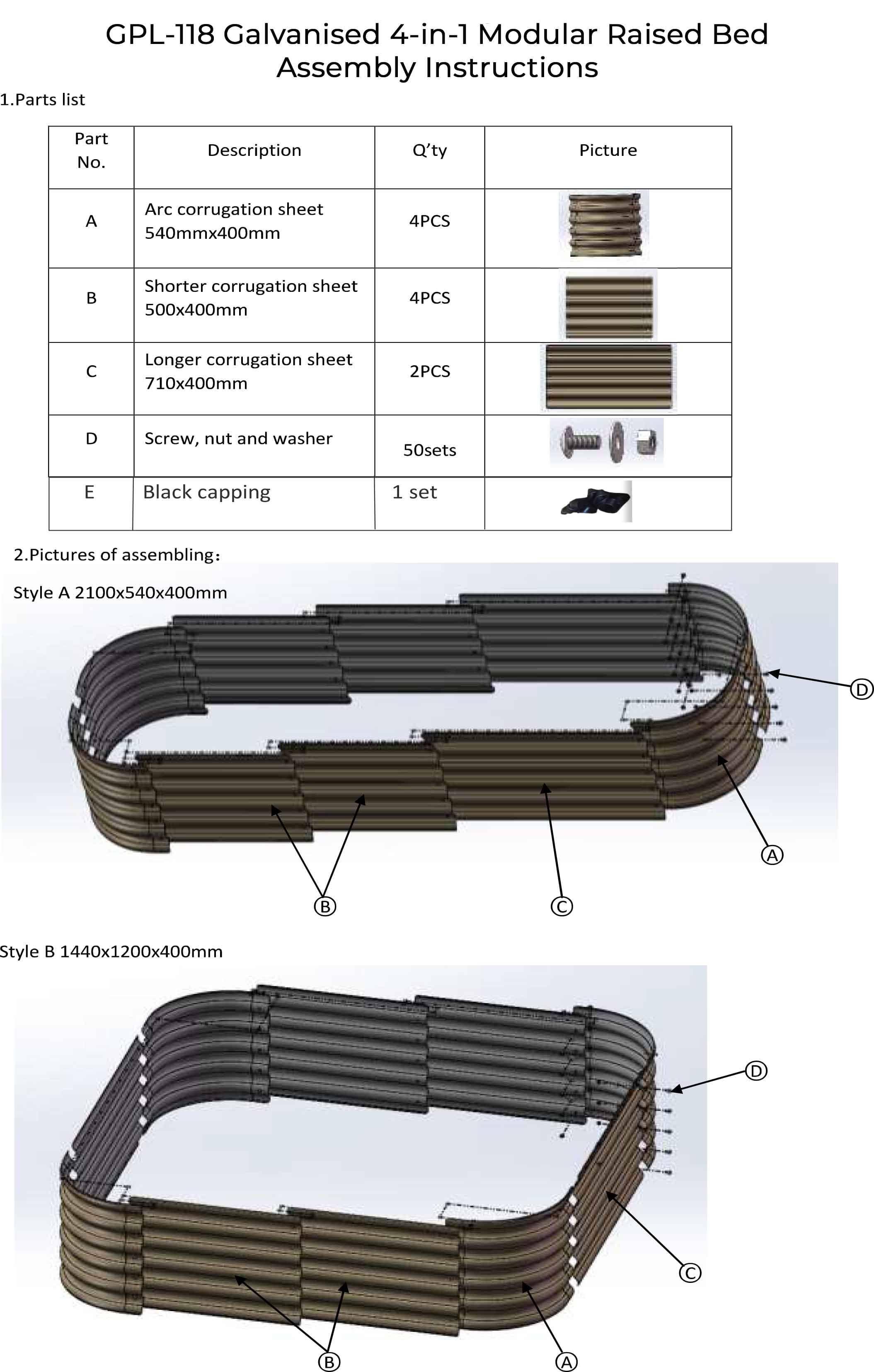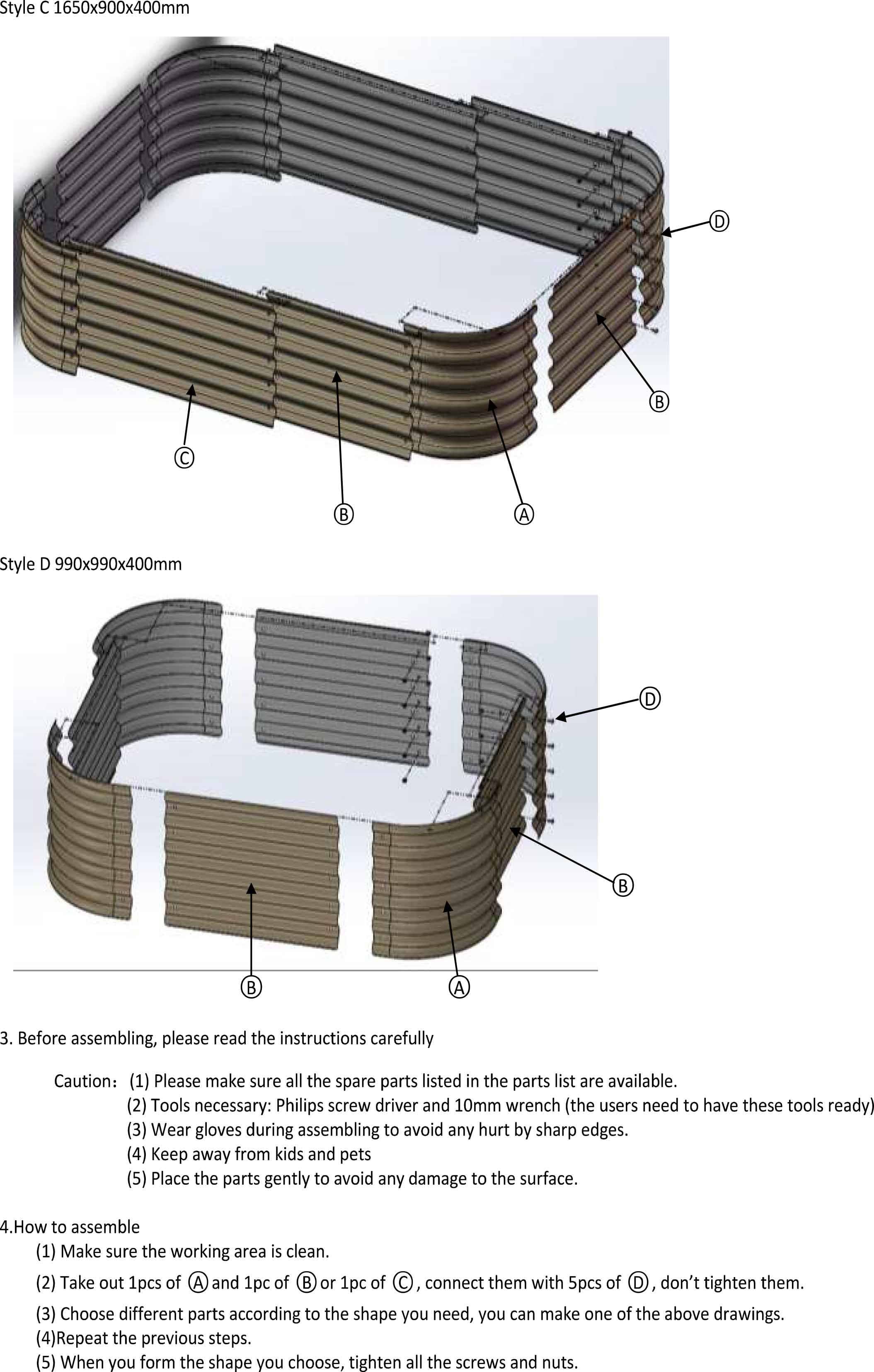 7th January 2022
I now have 8 of these raised beds on my allotment & I couldn't be happier with them; they are easy to construct, look fabulous & their depth means that they are easy to cultivate & can be planted quite densely. Highly recommend
17th July 2021
I ordered 2 of these as they were on offer I had originally built one out of willow sticks but the dog kept pulling some out. Good value for offer. Easy to put together, but take note follow diagrams to assemble, as you have to put some of them inside previous part and some outside as I found out after having to disassemble to make the last 2 meet Havnt filled yet but looking forward to a busy hot weekend.
4th February 2021
My second attempt at posting a review about these, I bought several, and have had to dismantle and rebuild with new corrosive resistant stainless fixings, the original rusted in less than a season, it adds to the cost.
Many thanks for your feedback. Your comments have been passed onto our purchasing dept. for a further review.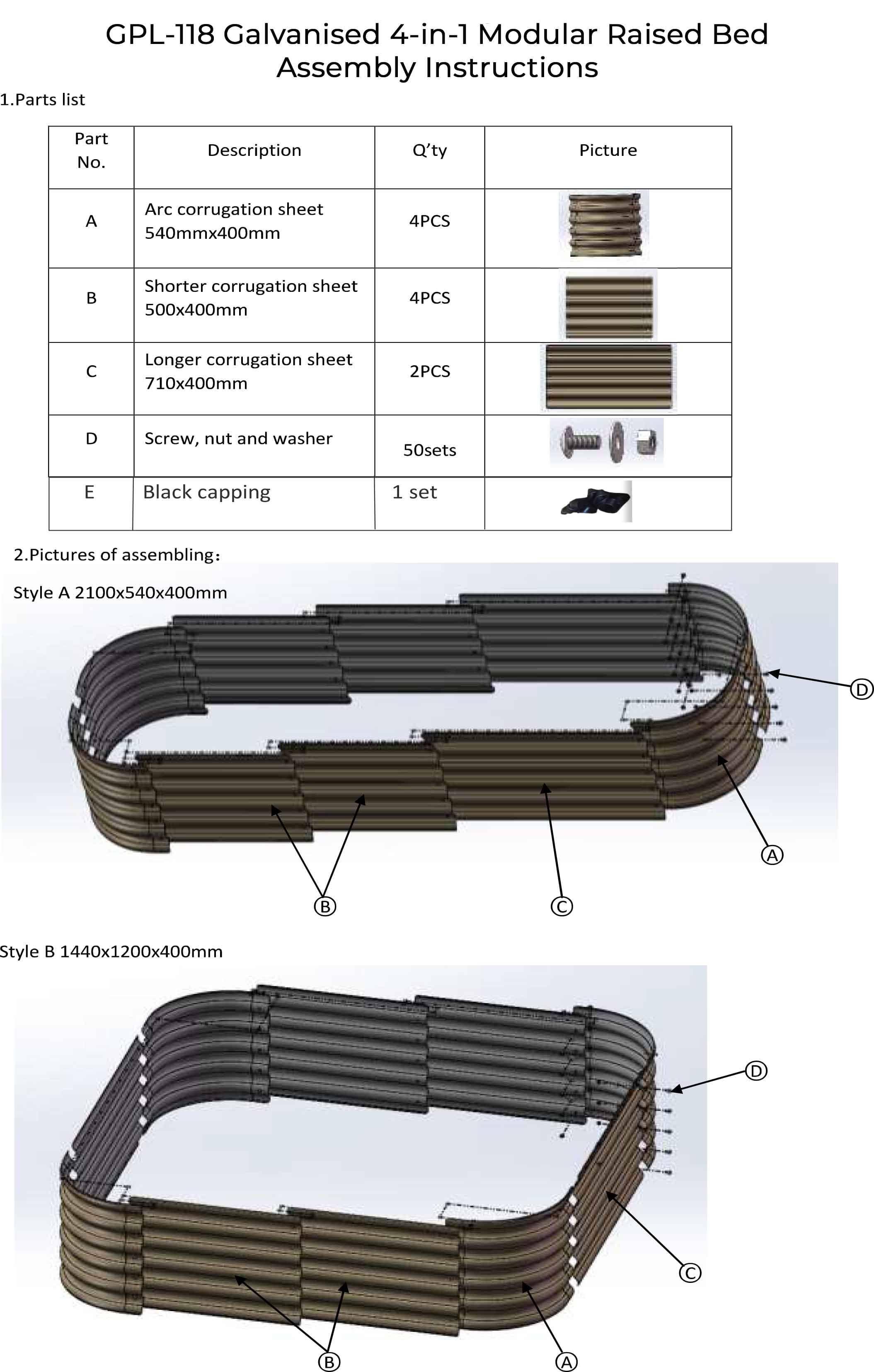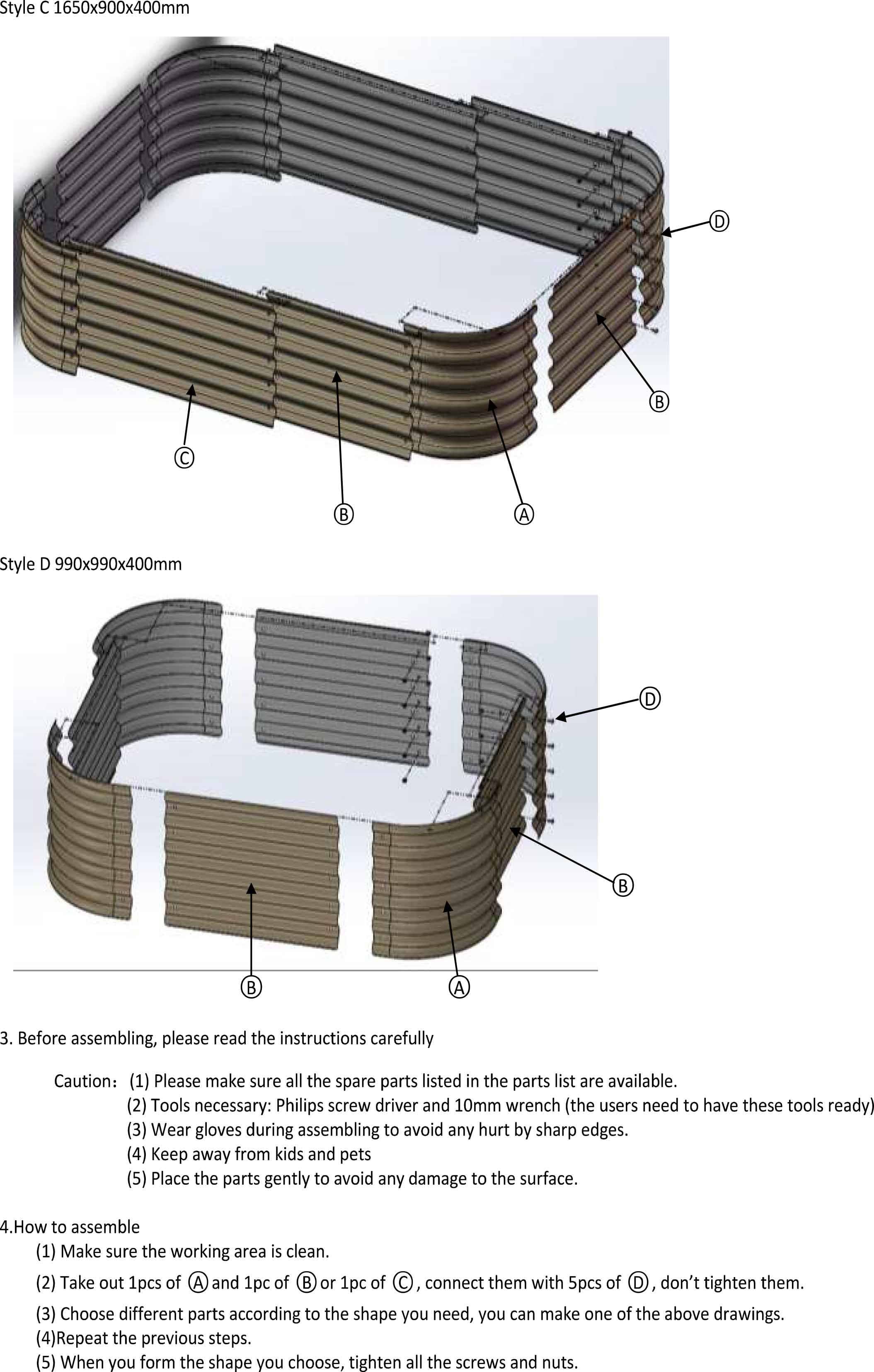 What The Press Say
---
Kitchen Garden
August 2019
Veg in Confirnement - Buy a Bed
The 4 in 1 Modular Raised Bed from Harrod Horticultural can be arranged in four different configurations to fit your garden space. The galvanised steel is 0.6mm thick and powder coated cream for an attravtive finish. It comes with steel bolt fixings and a clip-on rubber safety strip for the rolled steel edges.
---