3 in 1 Paper Potter
£4.95 P&P
This 3 in 1 Paper Potter is a marvellous tool allowing you to recycle newspaper to make biodegradeable seedling pots in 3 different sizes, simply plant the seedlings and the pot into the ground when ready to plant out
Read More
3 Working
day despatch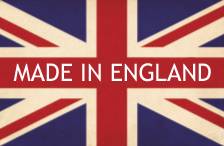 This 3 in 1 Paper Potter is a marvellous accessory for the greenhouse, allowing you to recycle newspaper and make biodegradeable seedling pots in 3 different sizes.
Simply plant the seedlings and pot into the ground when ready to plant out in the garden and the roots will grow through as the pot disintegrates in the soil.
Easily turns sheets of newspaper into biodegradable seedling plant pots
Size of paper pots: 3cm/1.25", 4.75cm/1.75" and 6cm/2.5"
Once pots have been created simply fill with compost and sow seeds inside
When the young seedlings are ready for planting simply bury the pots in the soil
The roots will grow through the newspaper as it disintegrates below ground
Made in England
11th July 2011
Bought this as a Fathers Day gift and is great. My 3 year old daughter loves helping with making the pots, make the strips a bit longer than the instructions say though.
8th December 2010
Good value, better than single-size potters available on other websites.