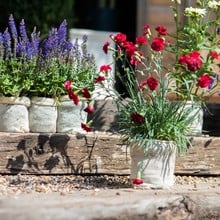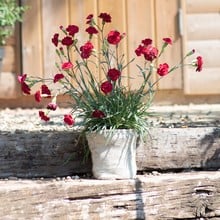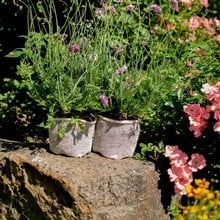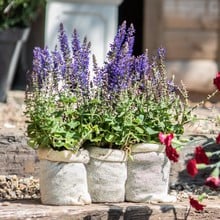 Wool Pots (pack of 10)
£5.95 P&P
Wool Pots encourage stronger, thicker root development, retaining moisture and producing healthier plants, whilst also offering protection from slugs. Woven from raw washed wool so there are no chemicals and minimal biodegradable packaging.
Read More
Wool Pots promote air pruning which encourages stronger, thicker root development, producing a healthier plant. Wool naturally retains moisture so reduces the amount of water needed to grow and time spent watering.
After it's protected the plant the Biodegradable Wool Pots turn into delicious bio rich food, whilst protecting your plant from slugs and helping to retain water. Woven from raw washed wool so there are no chemicals and minimal biodegradable packaging.
Simply dig a hole and put the whole pot into the soil leaving a woollen collar proud. This woollen collar is a natural slug and snail repelling barrier. Planting out in the wool pots also prevents disturbing the roots.
After 6-8 weeks of being planted out, the whole pot rots away to mulch and fertiliser. These Wool Pots are manufactured in the UK and Egypt. Due to the soft nature and end use of our products the packaging, production, transportation and wastage is minimal.
A product which helps farmers, reduces the "mountain" of unwanted wool, protects plants and helps save the planet – not bad for a plant pot!
The Egyptian factory plants two trees for every order under their "buy one get one tree" re-greening the desert initiative and the Scottish factory reduces transport miles for UK orders and promotes British manufacturing.
Be the first to write a review for this product.