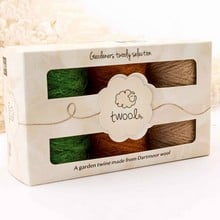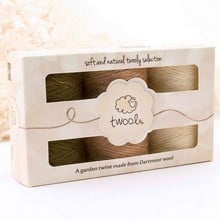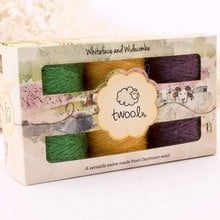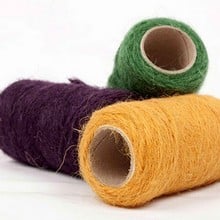 Twool Garden Twine Gift Box (3x35m)
£3.95 P&P
Twool Garden Twine is perfect for numerous jobs in the garden and home from binding bean poles to tying in clematis, fruit and roses to arches, structures and plant supports to gift wrapping and tying flower bouquets.
Read More
3 Working
day despatch
Twool Garden Twine is perfect for numerous jobs in the garden, from binding bean poles to tying in clematis, fruit and roses to arches and structures and plant supports.
Twool is an eco-friendly British wool brand with heritage manufacturing at its heart and as British wool is an under used natural material, it is something that twool is striving to change.
Made from the long 'lustre' wool from the rare breed Whiteface Dartmoor sheep these Garden Twine sets make wonderful gifts for gardeners, crafters and florists!
Available in 3 colourways:
Gardeners Gift Box in traditional gardening twine colours - one 35m spool of each Green Fingers, Slinky Minky and Risque Rust.
Soft and Natural Gift Box - as nature intended, a subtle ecru colour selection - one 35m spool of each Cheeky Chocolate, Slinky Minky and Au Naturel. A perfect natural pallet to also complement flowers for floristry, crafts and gift wrapping.
Widecombe Fair Gift Box - scrumptious moorland colours containing one 35m spool of each Posh purple, Mellow yellow and Green fingers.
What The Press Say
Gardeners World
December 2018
Treats for wildlife lovers
Sustainable garden twine made in Devon from wool, a great alternative to jute
Gardeners World
May 2018
Wish List - Plastic-free essentials
This Twool Twine is biodegradable and comes in a range of colours