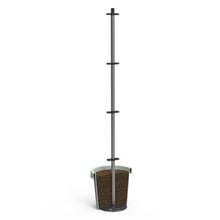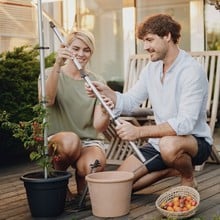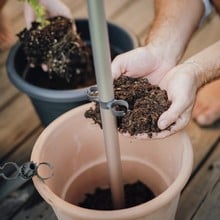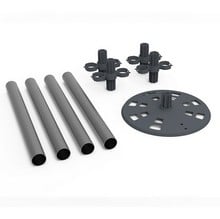 Tomato Buddy
£5.95 P&P
The Tomato Buddy will fit into almost any planter and is the perfect support frame for climbing tomatoes which can be secured easily to the frame with the robust and integrated hooks.
Read More
The Tomato Buddy is a universally usable climbing support that can be added to any planter to upgrade to a perfect support frame for climbing tomatoes.
The support is placed in the pot before planting and is therefore stabilized by the weight of the soil. The plants can be secured easily to the climbing frame with the robust and integrated hooks.
Tomato Buddy Climbing Support
Support for tomatoes and other climbing vegetables
Integrated hooks to secure the tendrils to the climbing support
No risk of tipping over once positioned in the pot with soil
Contains 4 aluminium tubes, 4 connectors and 1 base
Suitable for all common planters
Be the first to write a review for this product.