Strawberry AVA Plug Plants
£4.95 P&P
Good Housekeeping "Best Strawberry" Award Winner the AVA Strawberry is a highly sought after variety noted for its delicious sweet taste, fruity aroma, perfect heart shape and pretty confetti-like white petals
Read More
Good Housekeeping "Best Strawberry" Award Winner the AVA Strawberry is a highly sought after variety noted for its delicious sweet taste, fruity aroma, perfect heart shape and pretty confetti-like white petals
The AVA Strawberry Plug Plants are prolific croppers, yielding fruit throughout the summer until the first frosts. Supplied as large, well rooted module plug plants, all plants are grown without pesticides and have good disease resistance.
Supplied from May onwards they are suitable for planting straight out into containers and soil where they will grow vigorously within a few weeks.
Pack of 5 deluxe strawberry plug plants
AVA Strawberry variety noted for its sweet flavour
Good Housekeeping "Best Strawberry" award winner
Supplied ready to plant out in containers or soil
Available from May
Strawberry Plug Plant after four weeks growth - shown below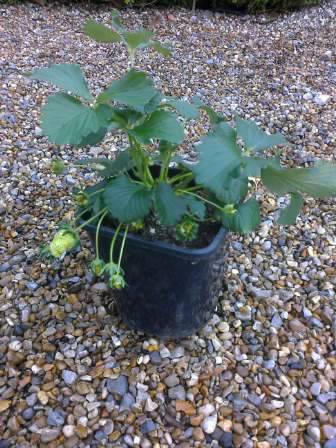 Be the first to write a review for this product.