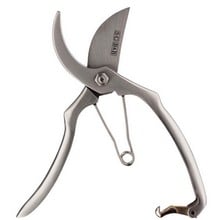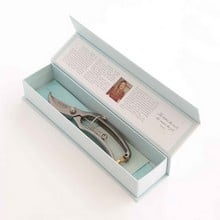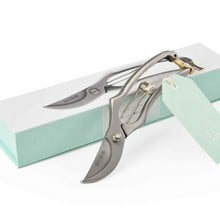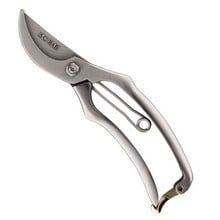 Sophie Conran Secateurs
£5.95 P&P
The Sophie Conran Secateurs by Burgon & Ball are made from a special stainless steel, making them outstanding for cutting as well as being rust resistant.
Read More
Availability: Out of Stock

Unfortunately this item is currently out of stock.
These high quality secateurs are smaller than the usual secateurs so will fit perfectly in your hand and pocket. The stainless steel secateurs maintain a sharp edge and the simple brass lock keeps the blades safely closed when not in use.
Presented in a stunning gift box with a magnetic lid, making this the perfect present for a keen gardener.
High quality stainless steel secateurs
Clean, precise cutting & pruning
Rust resistant
Slightly smaller - ideal for ladies hands
Brass lock keeps blades safely closed
20cm Long
Presented in a stylish gift box
12th January 2023
I gave these secateurs to my daughter-in-law for Christmas. She had envied the ones I bought earlier last year, and tells me she's very pleased with them. They are light and easy to use with blades that can get between leaves and stalks without biting or pinching you, as my old secateurs used to do.