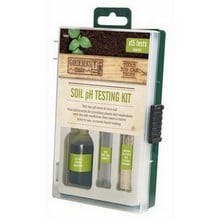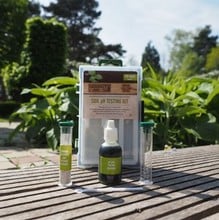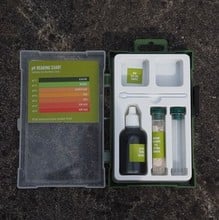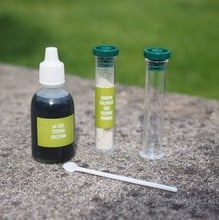 Soil pH Testing Kit
£5.95 P&P
Soil Testing Kit which is easy to use and accurately measures the pH of your soil in 4 simple steps, ideal for testing the soil when buying the plants for an established or new garden to ensure the acidity levels are correct
Read More
Test the pH of your soil in 4 simple steps with this easy-to-use, accurate pH testing kit. When buying new plants for an established or new garden, it is important to test the pH of your soil to ensure the acidity levels are correct.

Soil pH levels may vary throughout your garden and this soil testing kit will help you to decide which of your plants and vegetables suit which areas.
Simply mix some soil with the pH testing solution using the test tube
Assess the ph using the enclosed colour chart
Contains approx. 15 tests.
Be the first to write a review for this product.