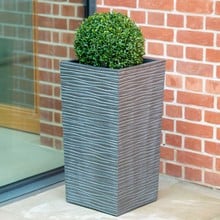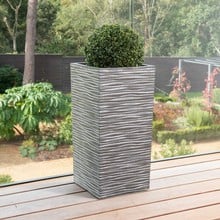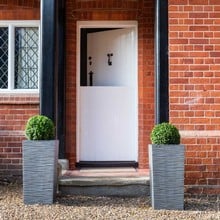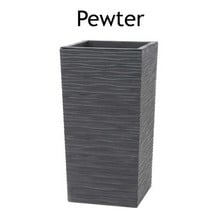 Serenity (Wave Line) Planters
£4.95 P&P
Our Serenity (Wave Line) planters are manufactured from recycled rubber that allows them to withstand extreme freezing conditions, they won't fade stain, rot or crack available in pewter finish only.
Read More
Serenity (Wave Line) planters are manufactured from recycled rubber and are planters engineered for all seasons. Eco-innovation through the use of recycled rubber tyres allows them to withstand extreme freezing conditions which can cause other more traditional pots to crack or disintegrate.
Designed with timeless silhouettes and unrivalled durability, our Serenity range is now available in pewter finish only.
Each planter is supplied with a self-watering base which also allows them to be used inside and outside the home.
Serenity (Wave Line) recycled rubber planter collection
Extremely Durable - won't fade, stain, rot or crack
Eco Friendly - diverting materials from landfills
Weather resistant - mould and mildew resistant
Supplied with a self-watering base
Measures 34cm x 34cm x 67cm high
Available in Pewter finish only
Be the first to write a review for this product.