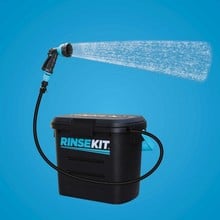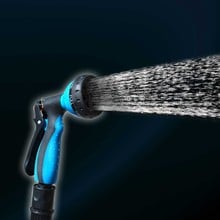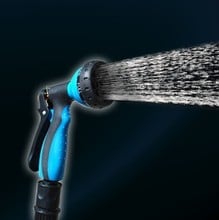 Rinsekit Portable Watering System
£5.95 P&P
The Rinsekit Portable Watering System holds 7.5 litres of hot or cold water and has a 6' long hose. It fills easily in less than 30 seconds from a standard hose connector or kitchen sink and self cleans each time it is filled with water.

Read More
The Rinsekit Portable Watering System holds 7.5 litres of hot or cold water and has a 6' long hose. It fills easily in less than 30 seconds from a standard hose connector or kitchen sink and self cleans each time it is filled with water.

The RinseKit's patented compact design features the eon™ pressure system that has a multifunctional sprayer nozzle that offers 7 different settings from jet stream to soaking shower.
Rinsekit Portable Watering System

Holds 7.5 litres of water

6' long hose

7 different spray settings

Rinsekit system is self Cleaning

No pumping and no batteries required
Perfect for watering hanging baskets, cleaning your car, or even your dog!
Delivers a pressurised spray for up to 3 minutes
Unit measures 14" H x 17" W x 12" D
Be the first to write a review for this product.