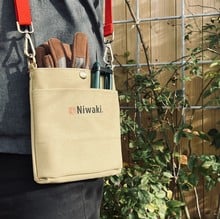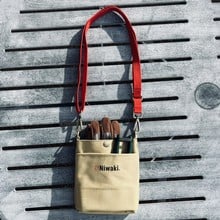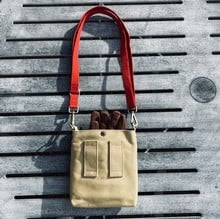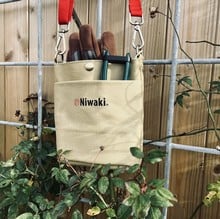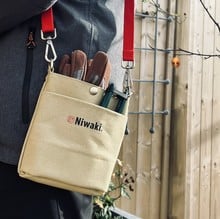 Niwaki Pouch
£5.95 P&P
The Niwaki Pouch is made from a heavy-duty, weatherproof canvas with reinforced PVC inner and outer pockets to hold any sharp stuff and can be worn as a shoulder bag or belt pouch to hold a multitude of essential items.
Read More
The Niwaki Pouch can be worn as a belt pouch or a shoulder bag, it is made from a heavy-duty, weatherproof canvas with reinforced PVC inner and outer pockets to hold your sharp stuff.
This gardeners pouch will hold all the essentials, whether it's gardening, travelling or whatever - secateurs, gloves, bits of string or a phone and a notebook for garden visits.
Easy-release clips fasten the adjustable strap to the bag. Keep it on to wear the bag over your shoulder or remove it to thread the bag onto your belt.
Niwaki Gardeners Pouch
Made from a heavy duty canvas
Reinforced PVC inner and outer pockets
Can be worn as a belt pouch or shoulder bag
Spot wash only with a damp cloth
Measures 19cm x 16.5cm
Weight 241g
Be the first to write a review for this product.