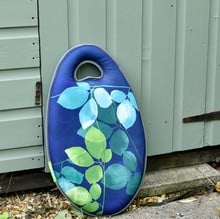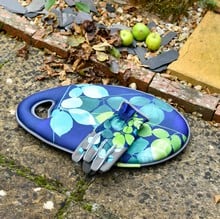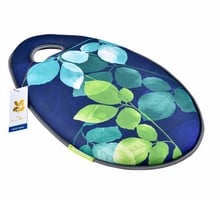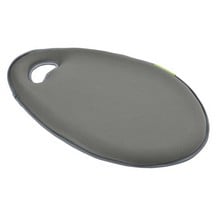 National Trust Kneelo Kneeler
£5.95 P&P
Size:
52cm x 30.5cm x 5cm
This stunning Burgon and Ball Kneelo® garden kneeler is part of their National Trust Collection and with its two luxurious layers of cushioning memory foam, it's sure to be one of the most comfortable kneelers you've ever used.
Read More
This eye-catching Kneelo® memory foam garden kneeler is part of the 'National Trust Made by Burgon & Ball' collaboration with the National Trust.
Measuring 52cm x 30.5cm x 5cm, the core of every Kneelo® garden kneeler is a deep layer of firm but light shock-absorbing EVA foam, sandwiched between two luxurious cushioning layers of memory foam.
The Kneelo® is then encased in water resistant, durable neoprene with a quick dry, wipe clean, nylon coating. So not only does this kneeler look stunning, it will be one the most comfortable kneelers you've ever used.
The nature-inspired 'Under the Canopy' design combines bold colours and delicately layered shapes. This print celebrates the beauty and subtle textures found in natural landscapes across our much-loved countryside.
You may also be interested in our National Trust Made by Burgon & Ball 'Under the Canopy' gardening gloves, featuring the same striking design.
By purchasing this garden kneeler, you are also helping the National Trust look after special places for ever, for everyone.
Be the first to write a review for this product.