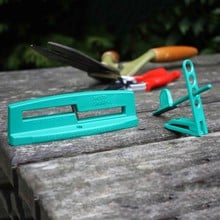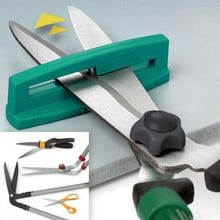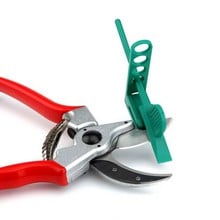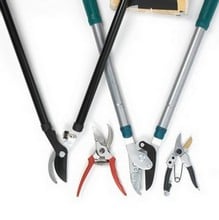 Multi Sharp® Sharpening Set
£3.95 P&P
The Multi Sharp® Sharpening Set is ideal for shapening shears, secateurs, pruners and loppers and safely resharpens blunt tools sharp as new, saving on the considerable outlay of purchasing new tools
Read More
The Multi Sharp® Sharpening Set is ideal for sharpening shears, secateurs, pruners and loppers and safely resharpens blunt tools sharp as new, saving on the considerable outlay of purchasing new tools.
Unlike universal sharpeners and tool sharpening kits, both the products which comprise the Multi Sharp® Sharpening Set sharpen to the correct angle for the particular tool; this ensures getting to a sharp edge quickly with no unnecessary blade removal, as well as maintaining the original cutting angle.
The Multi Sharp® Sharpening Set was selected as a BEST BUY by 'Gardening Which'.
Multi Sharp® Sharpening Set sharpens tools to the correct cutting angle
Maintains and extends life of tools
Use to sharpen blades of shears, secateurs, pruners and loppers
Guarantee - 12 month free replacement or credit
Small sharpener can be set to sharpen at 25o, 35o, 45o & 55o
Large sharpener is set to sharpen at 77o
14th December 2020
I have only used this tool to sharpen the kitchen scissors and secateurs so far. The scissors were much improved the secateurs were ok but I found it difficult to set the edge at the very back of the blade, but practice makes perfect they say. The next job is the shears and croppers!
20th June 2015
Good product and good price, wish I'd known about it before.
What The Press Say
---
Which! Gardening
18th May 2010
Best Buy
Saving money will continue to be very much in the consumers mind in 2011, and this Multi Sharp Sharpening Set does just that by extending the life of tools - and making them easier to use.
---