Hip Trug Poppy
RHS Chelsea Flower Show Product of the Year Finalist 2017
The Hip-Trug by Burgon and Ball is a new gardening accessory that clips easily to belt, pocket or waistband, leaving both hands free for gardening jobs - it's like having an extra pair of hands.
Read More
The Hip-Trug by Burgon and Ball is a new gardening accessory that clips easily to belt, pocket or waistband, leaving both hands free for gardening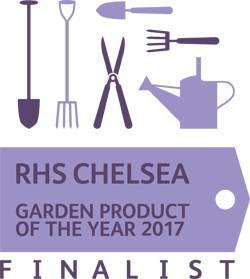 jobs - it's like having an extra pair of hands!
Available in two sizes - small and large the smaller size is ideal for deadheading and the larger size is perfect for harvesting.
No more overloaded hands, dropped debris or garden produce and no more bending down to a container on the ground. When it is full, the rugged hip-trug slips out of the neoprene sleeve for easy emptying.
RHS Chelsea Garden Product of the Year Finalist 2017
Hip Trug is food, dishwasher and microwave safe
Available in two sizes - Small and Large
Small has a 1.5 litre capacity
Large has a 3 litre capacity