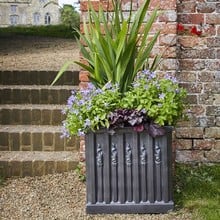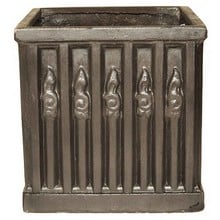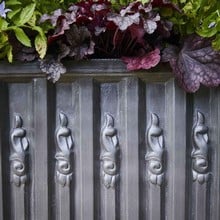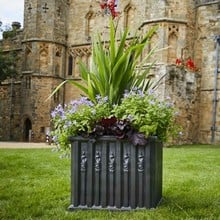 Heritage Ornate Box Planter (set of 2)
£19.95 P&P
The Heritage Ornate Box Planter is part of a new collection inspired by history, incorporating period design features from English Heritage properties into a uniquely styled range of garden planters.
Read More
The Heritage Ornate Box Planter is part of a new collection inspired by history, incorporating period design features from English Heritage properties into a uniquely styled range of garden planters.
These inspiring planters are made in the same faux-lead as our Clayfibre range. Clayfibre is a lightweight and strong material that will weather naturally, developing a pleasant patina.
All Heritage planters are delivered on pallets to 'kerbside' only, (unless otherwise agreed). The pallet(s) will be lifted from the delivery vehicle using a tail-lift and pallet forks and placed in the first convenient, safe location.
Please Note - there is an additional surcharge for deliveries for Scotland, Wales and Cornwall - Please Call 0333 400 1444 for a carriage quote.
Heritage Ornate Box Planters
Lightweight, strong and weatherproof
Measures 45cm x 45cm x 45cm
Supplied in a set of 2
Planter has drainage holes
Please allow up to 14 days for delivery
Be the first to write a review for this product.