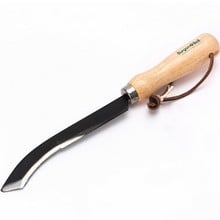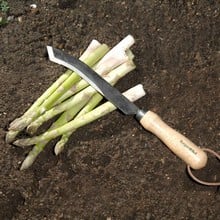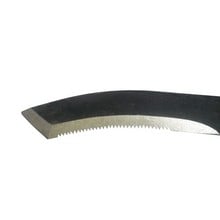 The Burgon and Ball Harvesting and Asparagus Knife is a unique tool combining the two most popular methods of cutting asparagus:
Serrated blade saws through the stem under the surface of the soil
Sharpened tip slices through the spear under the soil
Forged from high carbon steel for durability and edge retention
Hardwood handle and leather hanging thong
Supplied with blade protection sleeve
Length 31cm

Please note: We are not permitted to sell a knife or blade to any person under the age of 18. Only add this item to basket if you are aged 18 or over.
31st May 2022
Gives a good clean cut below the soil level, and so far has stayed sharp.