Harrod Short Circular Plant Support - Lichen Green
£4.95 P&P
The Harrod Short Circular Plant Supports in Lichen Green are ideal for herbs, campanulas, agapanthus, shrub roses, hollyhocks and foxgloves and are made to last, using solid 8mm gauge round steel rods for the legs and 6mm for the rings.
Read More
Exclusive Designed &
Made by us in the UK
The plant supports are perfect for showy heads, preventing stems from being snapped by the wind or flopping under their own weight, whilst keeping them from falling onto paths or straying into other plants. If left in place during winter months they are extremely useful for indicating where dormant plants will emerge the following season.
Exclusively designed and made by us in the UK, these quality plant supports use solid 8mm gauge round steel rods for the legs and 6mm for the rings. The plant supports are designed to be pushed 10-20cm into the ground for stability and depending on the required height for the plant.
These stunning supports have an attractive Lichen Green powder coated finish for a long lasting weatherproof finish and come with a 5 YEAR STUCTURAL GUARANTEE.
Please Note: Images show plant support in black - the following image shows a trumpet style plant support in the Lichen Green finish for your information.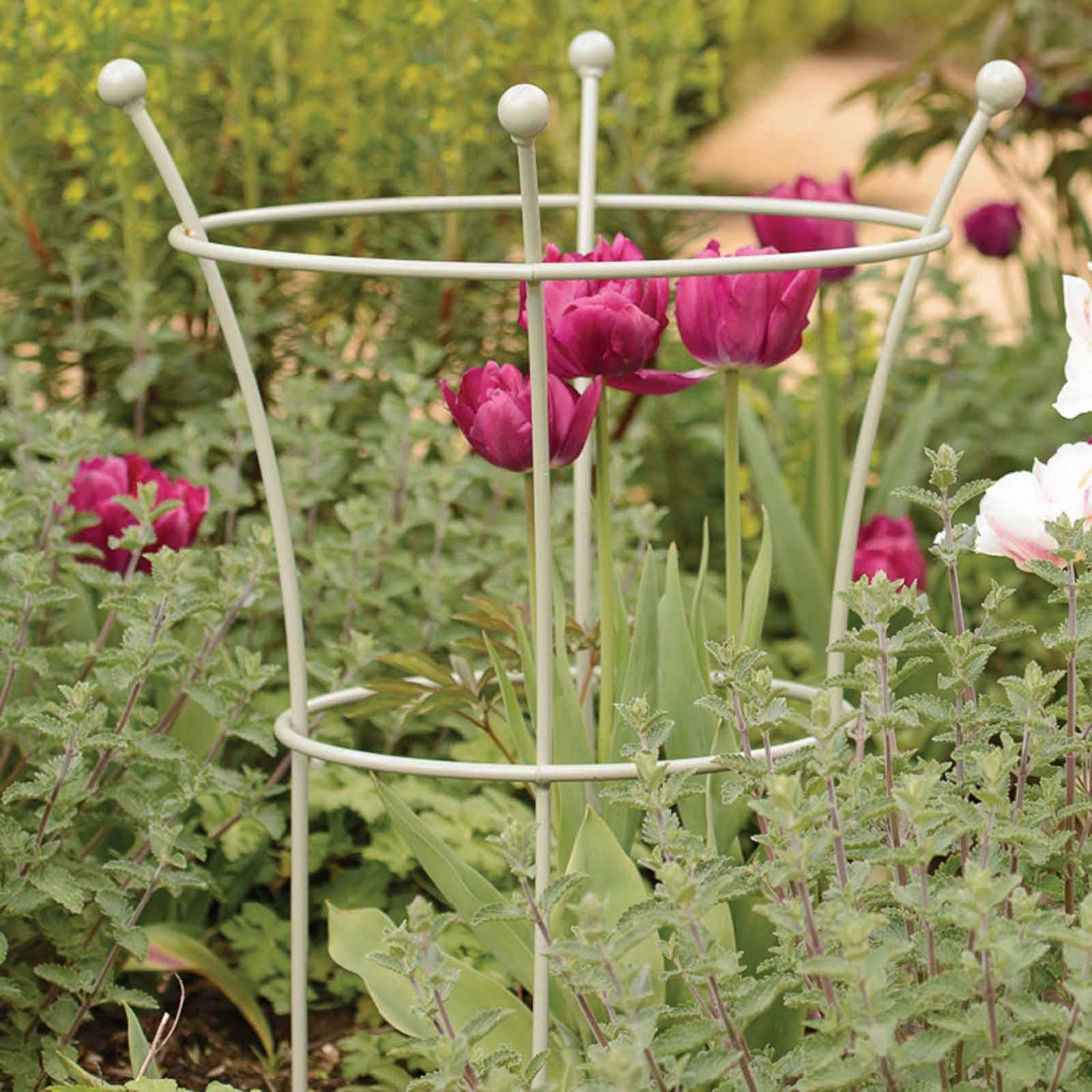 Short Circular Plant Supports ideal for herbs, campanulas, agapanthus, shrub roses, hollyhocks & foxgloves.
One size only available - measures 45cm D x 60cm H
Heights are from the bottom of the feet to the top ring.
Lichen Green Powder coated finish.
5 Year Structural Guarantee.
RHS Endorsed
8mm gauge steel rods for legs, 6mm gauge steel rods for rings.
Exclusive - Designed & Manufactured by us in the UK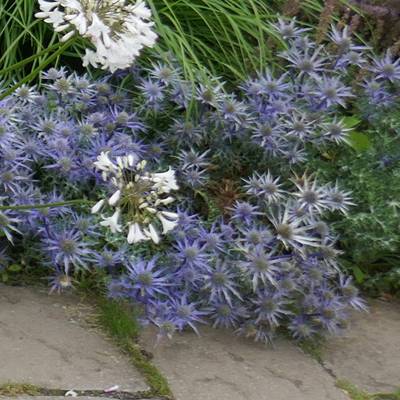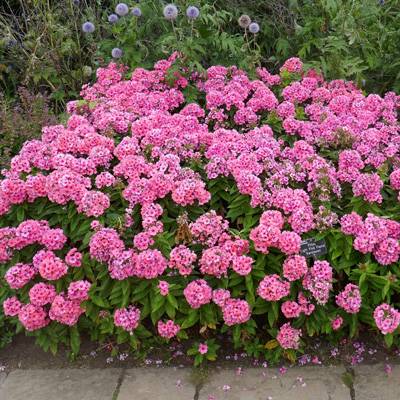 Eryngium and Phlox examples showing how these plants can need support when growing.