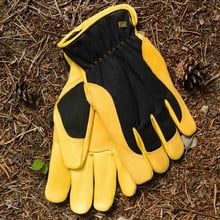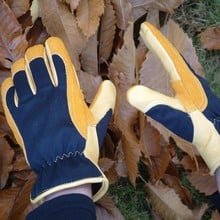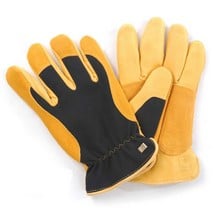 Gold Leaf Winter Touch Gloves
£3.95 P&P
It's important to keep hands warm in the coldest and wettest conditions in the garden so the innovative thinsulate thermal lining and Ski-Dri waterproof, breathable lining are welcome additions to these Gold Leaf Winter Touch Gloves that offer both comfort and durability
Read More
3 Working
day despatch
It's important to keep hands warm in the coldest and wettest conditions in the garden so the innovative thinsulate thermal lining and Ski-Dri waterproof, breathable lining are welcome additions to these Gold Leaf Winter Touch Gloves that offer both comfort and durability.
Goldleaf Winter touch Gloves
Endorced by the Royal Horticultural Society
Comfort and durability in cold and wet conditions
Available in Ladies and Gents sizes
6th January 2017
These gloves are the perfect thing for dog walking in cold, wet weather. I wouldn't be without them!
15th May 2015
My husband is on his second pair now, and he just can't seem to do without them. They are excellent work gloves.
What The Press Say
---
Grow Your Own
November 2015
Pick of the Crop - Gardening Gloves
Keep your hands warm with the help of the thinsulate thermal lining in these great gloves. The material is breathable, which prevents your skin from overheating.
---
Grow Your Own
2012-11-05
Pick of the Crop : Winter Warmers
These colourful gardening gloves are specially designed for cold, wet conditions. The waterproof and thermal linings keep your hands warm and dry even when you're touching cold, damp tools or working outside in the rain.
---