Geranium pratense Mrs Kendall Clark
£9.95 P&P
Geranium pratense Mrs Kendall Clark is a delightful variety which has pastel lilac upright flowers, this clump forming herbaceous perennial will be a great addition to the garden.
Read More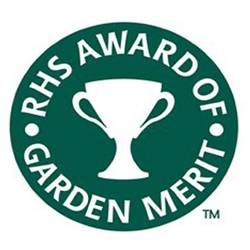 Geranium pratense Mrs Kendall Clark is a delightful variety which has pastel lilac upright flowers, this clump forming herbaceous perennial will be a great addition to the garden.
Also known as Meadow cranesbill, these delightful geranium plants can reach a height of 90cm and are very hardy, being able to withstand temperatures down to -20°C (-4°F).
The saucer shaped flowers are great for wildlife attracting bees and other insects.
Buy single plants or SAVE with packs of 3 plants!
Geranium pratense Mrs Kendall Clark - Very Hardy, herbaceous perennial
Form of native cranesbill
Clump-forming perennial
Pastel lilac flowers to 5cm across - flowers May & June
Originates from Europe, centra Asia & western China
RHS Award of Garden Merit
Height - 60 - 90cm (24-36in) Spread - 60 cm (24in)
Keep an eye out for vine weevil, slugs, snails, downy mildew and powdery mildew in dry conditions
Full sun or partial shade, prefers fertile, well drained soil
Supplied in 1.5 - 2 Litre pots
Please allow up to 14 days for delivery