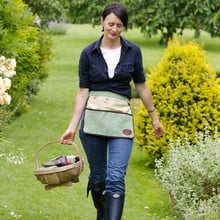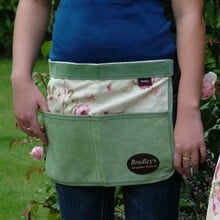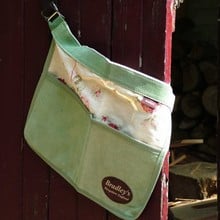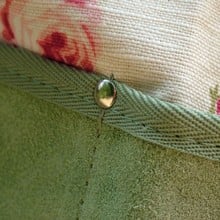 Floral Half Leather Apron Green
£5.95 P&P
This lovely Floral Half Leather Apron has been hand crafted from english suede leather and teamed with a beautiful English Rose Linen, a great way to store all your tools when you are out in the garden, adjustable webbing strap fits any size.
Read More
This lovely Floral Half Leather Apron has been hand crafted from english suede leather and teamed with a beautiful English Rose Linen, a great way to store all your tools when you are out in the garden, adjustable webbing strap fits any size.
This stunning apron is part of our hand-made floral collection that matches the Leather and Linen Garden Gloves.
Floral half leather waist apron
Hand-made by craftsmen in Shropshire
Two large front pockets
Apron measure 35.5cm wide
Adjustable strap - one size fits all
Be the first to write a review for this product.