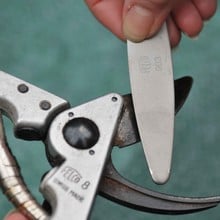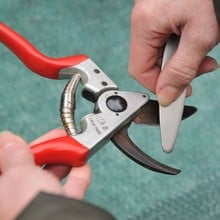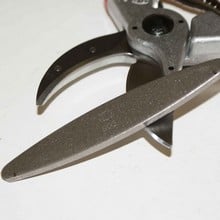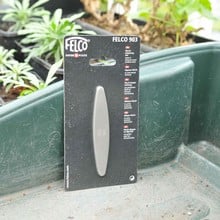 Felco Diamond Steel Tool Sharpener
£3.95 P&P
The Felco Diamond coated hardened steel sharpening stone is easy to use and reaches all areas of the cutting blade while sharpening, strengthening and honing the cutting edges to a professional standard.
Read More
This very useful sharpening tool is diamond coated on all the surfaces of the hardened steel base. Ideal for sharpening a range of tools including pruning shears, secateurs and cable cutters without the need for dismantling.
Felco Diamond-coated hardened steel sharpening stone
Easy to use, designed to reach all areas while sharpening
Essential for sharpening, strengthening and honing of blade cutting edges to a professional standard
Ideal for sharpening blades without dismantling the pruning shears
For pruning shears, secateurs and cable cutters
100mm/3.9" long, weight: 50g/1.8oz.
Be the first to write a review for this product.
What The Press Say
---
Amateur Gardening
December 2016
Tried and Tested Hand Tool Sharpeners
Best Buy 14/15 - Features ***** This double-sided diamond-coated sharpener is designed to sharpen and hone a wide range of tool blades. Performance ***** Small but perfectly formed. It may be a fine diamond sharpener, but it gave outstanding results on everything it came into contact with, from bypass loppers and secateurs to knives, a scythe and even making a slight improvement on a blunt axe. Value ***** A quality item that's virtually ubreakable and worth every penny. It may not look much, but it's excellent for keeping all kinds of blades like new.
---
Daily Telegraph
December 2016
Christmas Gifts
Useful diamond-coated sharpening tool for use on shears and secateurs without the need for dismantling.
---