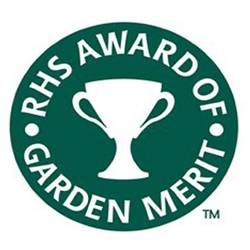 Crocosmia Lucifer also known as Montbretia is an attractive clump forming herbaceous perennial which produces tall deep red flowers on slightly-arching spikes which are ideal for cut flowers.
This plant can withstand temperatures to -15°C (5°F) making it hardy throughout most places in the UK. The plant can reach 1m-1.2m in height with 8cm spread and flowers August - September.
This ornamental plant is a beautiful addition to the herbaceous border giving a shock of vibrant red to the garden.
Buy individually or SAVE with a pack of 3 plants!
Crocosmia Lucifer - Hardy Herbaceous Clump-Forming Perennial also know as Montbretia
Single or Packs of 3
RHS Award of Garden Merit
Produces tall deep-red flowers - ideal as cut flowers
Height 1-1.2m (3-4ft) Spread 8cm (3in)
Non-invasive rootstock
Orginates from the UK - 1960s - Alan Bloom, Bressingham Nurseries, Norfolk
Watch out for red spider mite
Can withstand temperatures down to -15°C (5°F)
Bulb/Corm - Bulb/Corm or rhizomatous perennial
Suits full sun or partial shade and a fertile, moist and well-drained soil
Supplied in 1.5-2 Litre pots
Please allow up to 14 days for delivery
Be the first to write a review for this product.