Crocosmia Lucifer
£9.95 P&P
Crocosmia Lucifer also known as Montbretia is an attractive clump forming herbaceous perennial which produces tall deep red flowers on slightly-arching spikes which are ideal for cut flowers.
Read More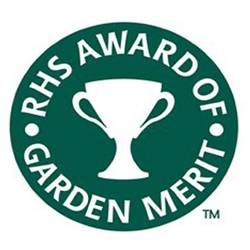 Crocosmia Lucifer also known as Montbretia is an attractive clump forming herbaceous perennial which produces tall deep red flowers on slightly-arching spikes which are ideal for cut flowers.
This plant can withstand temperatures to -15°C (5°F) making it hardy throughout most places in the UK. The plant can reach 1m-1.2m in height with 8cm spread and flowers August - September.
This ornamental plant is a beautiful addition to the herbaceous border giving a shock of vibrant red to the garden.
Buy individually or SAVE with a pack of 3 plants!
Crocosmia Lucifer - Hardy Herbaceous Clump-Forming Perennial also know as Montbretia
Single or Packs of 3
RHS Award of Garden Merit
Produces tall deep-red flowers - ideal as cut flowers
Height 1-1.2m (3-4ft) Spread 8cm (3in)
Non-invasive rootstock
Orginates from the UK - 1960s - Alan Bloom, Bressingham Nurseries, Norfolk
Watch out for red spider mite
Can withstand temperatures down to -15°C (5°F)
Bulb/Corm - Bulb/Corm or rhizomatous perennial
Suits full sun or partial shade and a fertile, moist and well-drained soil
Supplied in 1.5-2 Litre pots
Please allow up to 14 days for delivery