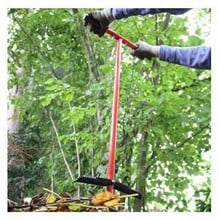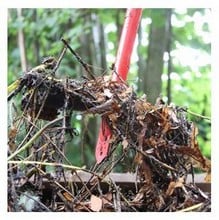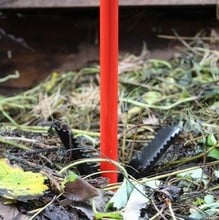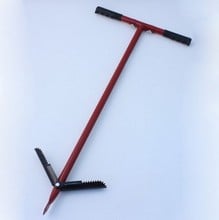 Compost Stirrer/Aerator
£5.95 P&P
The Compost Stirrer/Aerator is an invaluable composting accessory, simply push into the compost heap and the hinged stirrers open when you pull out of the compost, helping to aerate the heap
Read More
Regular mixing and aerating of your compost is an essential part of composting - and that's where this Compost Stirrer/Aerator proves invaluable. A real aid to the composter, the double handle helps plunge the prong into the heap and the hinged flaps open automatically to turn the compost and create new air passages as you pull.
Robust steel construction
Teethed prongs to maximise aeration
Essential for effective composting
78cm long
Handle is 39cm wide
Each stirrer measures 13cm, both opening to 28cm
Weighs in at a lightweight 960 grams
Recently trialled by the Telegraph gardening writer and achieved a fantastic report
20th July 2015
Very light and versatile would recommend for garden use
What The Press Say
---
Garden News
16th April 2008
New Stuff - Stir Up Perfect Compost
Home composting is one of the best ways of recycling organic material, but how many of us manage to get it just right? Darlac's new Compost Aerator/Stirrer is described as the perfect tool for keeping air flowing through your heap. The lift and mix action speeds up the natural biological process while allowing you to check the progress of your free, quality compost without having to empty the bin. All you have to do is push the aerator into the heart of the compost, twist and withdraw. As the tool is pulled from the heap, the hinged flaps open, stirring up the pile and letting the air in. It has a T-shaped handle so it can be used with both hands and is made completely from steel.
---
Daily Telegraph
2nd July 2007
Helen Yemm
I have found a super-efficient compost turner.
---