Burgon & Ball Classic Pruning Knife & Sharpening Steel Gift Set
£3.95 P&P
It would be hard to find a more beautiful yet practical gift for gardeners than the Burgon & Ball RHS Classic Pruning Knife and aluminium handled Miniature Sharpening Steel in a luxurious presentation box.
Read More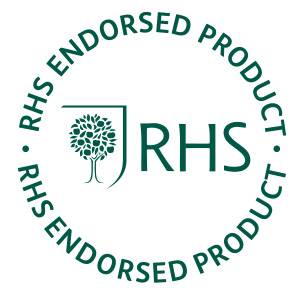 It would be hard to find a more beautiful yet practical gift for gardeners than the Burgon & Ball RHS Classic Pruning Knife and aluminium handled Miniature Sharpening Steel in a luxurious presentation box.
This traditional shaped pruning knife is manufactured in the UK and has been endorsed by the RHS. The pronounced hook ensures each cut is completed in one pass.
The blade folds neatly into the 10cm chunky wooden handle which is ideal for larger hands. Supplied with the knife in the gift box is a 7cm sharpening steel, great for keeping the blade in tip top cutting condition.
Burgon & Ball Classic Pruning Knife Set
Pruning Knife & Sharpening Steel supplied in attractive gift box
Traditional shape pruning knife
Chunky handle is ideal for larger hands
Knife has 9cm blade that folds into 10cm handle
Sharpening steel measures 7cm in length
Made in the UK
RHS Endorsed
Please note: We are not permitted to sell a knife or blade to any person under the age of 18. Only add this item to basket if you are aged 18 or over.