Blackcurrant Big Ben
£9.95 P&P
Size:
40cm bare root stock
Blackcurrant Big Ben is an outstanding early blackcurrant variety that produces shiny black fruits that are over double the size of standard blackcurrants, but with a much sweeter flavour that makes them suitable for picking and eating fresh, straight from the bush.
Read More
Blackcurrant Big Ben is an outstanding early blackcurrant variety that produces shiny black fruits that are over double the size of standard blackcurrants, but with a much sweeter flavour that makes them suitable for picking and eating fresh, straight from the bush.
'Big Ben' crops extremely heavily from late June/July and was bred at the Scottish Crop Research Institute (SCRI). It shows good resistance to both mildew and leaf spot and has recently been awarded the coveted 'Award of Garden Merit' by the Royal Horticultural Society.
Blackcurrants prefer a rich soil containing plenty of humus and a high nitrogen content. They have the reputation for doing well on slightly heavier soils, but that does not mean that they can be grown on badly-drained clay soils.
Shelter from east winds at the time of blossoming is important because pollinating insects will fly freely only in a sheltered situation. The bushes start to bear fruit in the second year following planting.
If well managed, they should last at least eight years before needing to be replaced. The introduction of new blackcurrant varieties that are heavy yielding and resistant to frost and diseases now makes growing this fruit very worthwhile.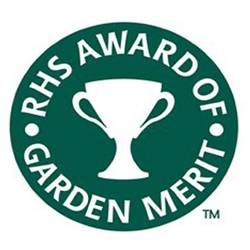 Blackcurrant 'Big Ben' produces outstanding large sweet berries from late June/July
Bushes should be planted 1.5m (5ft) apart in rows
Bushes will bear fruit in the second year following planting
Awarded the coveted RHS 'Award of Garden Merit
Available for despatch from late November until late March
Supplied as 40cm bare root stock