Blackberry Fantasia
£9.95 P&P
Blackberry Fantasia produces amazing crops of extremely large outstanding flavoured blackberries, the berry size can sometimes exceed the size of a 50p coin and just one plant will produce an average of 36kg (80lbs) once it is established.
Read More
Blackberry Fantasia produce amazing crops of extremely large outstanding flavoured blackberries, the berry size can sometimes exceed the size of a 50p coin, does not diminish noticeably throughout the season and just one plant produces an average of 36kg (80lbs) once established.
Not only are blackberries delicious but they are also a great source of vitamins A, B, C, E, calcium, fibre and iron. These fruits will freeze well and make excellent jam. With good management and provided they remain free of virus infection, will yield heavy crops for fifteen to twenty years.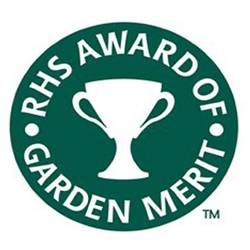 Fantasia has an excellent flavour and has the subtle flavour of the wild blackberry
Canes are very vigorous, thick and thorny
Ripens early August onwards
Requires 4.5m (15ft) of wall space
Supplied in a 3 litre pot
Available all year round
Be the first to write a review for this product.