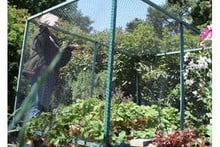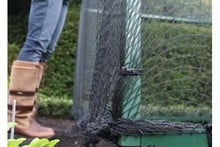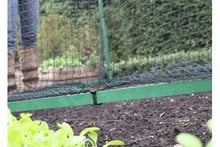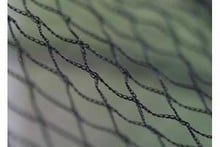 Aluminium Porta-Cage
£4.95 P&P
The Aluminium Portable Vegetable Cage - perfect for protecting both fruit and vegetables - is ideal if you don't want the visual impact of a walk-in, full-height fruit cage in your garden, need the extra height that it provides and regularly want to move the structure - often the case when growing vegetables and rotating crops. These 1m/3'3'' high structures can be easily lifted up and over your crop (preferably with the help of another person on the larger sizes) as they are made of aluminium which is about a third of the weight of a steel equivalent.

Bottom running bars keep the cage where you need it and it's this versatile portability that allows the same cage can be used at different times of the year in various places in the garden. Supplied complete with frame, netting and all necessary fixings.
Read More
Exclusive Designed &
Made by us in the UK
3 Working
day despatch
|Aluminium Porta-Cage available in 10 garden-friendly, veg-growing sizes|Provides 1m of growing height|Frame manufactured from 25mm/1'' square x 1.7mm thick, powder-coated aluminium â€" fully corrosion resistant so easy to move and will not rust|10 year guarantee on framework|Designed here at Harrod Horticultural and manufactured in Suffolk|Comes complete with 18mm x 18mm Heavy-Duty Anti-Bird Netting|All neccessary connectors, ties and pegs included|Comes complete with instruction booklet|Easy to assemble and dismantle for winter storage|Can be easily moved by 2 people

Like our other cages, the Aluminium Porta-Cage can be supplied with the netting of your choice; for example, you may wish to grow brassicas and require the butterfly netting on your cage. Please contact our Customer Services Department on 0333 400 6400 (local rate) or send an e-mail to customerservices@harrod.uk.comwith details of the netting or cage you would like and we'll get back to you with a quotation.
25th March 2011
This product was exactly as described. It was easy to assemble and looks fantastic. I am very plesaed with my purchase.
15th April 2010
It was very easy to put together and looks good. If it lasts for as many years as it looks capable of I shall be delighted!