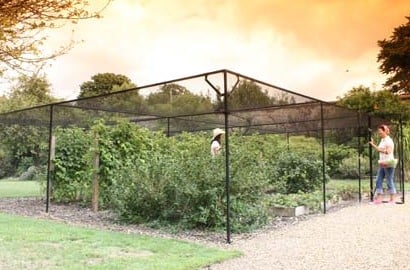 Products On Display
Giving you an opportunity to view products close up before you buy
Welcome to the Harrod Horticultural Products on Display
Sometimes there's nothing like seeing garden products like fruit cages and garden arches in situ to really appreciate what they can add to your own plans. It's one of the reasons why we have supported a variety of public gardens around the UK by supplying them with products to display and use.
And it's not just the beneficiary gardens which profit as all are open at various times of the year, giving you the chance to see and feel for yourself the quality of our own designed and manufactured products.
To discover if there is a garden near you that displays a product you are interested in, just click on one of the gardens in the list below or use the map to locate the garden nearest you. All the entries carry full details of opening times, contact information, location maps and of course which Harrod Horticultural products are likely to be on show.
Finally, we always recommend you contact the garden before travelling any great distance to visit to avoid any disappointment.
Showing 1 - 5 of 16 Entries.