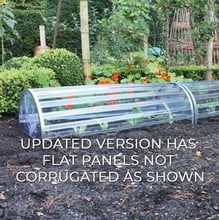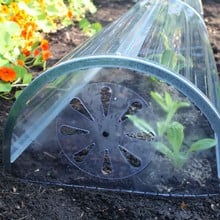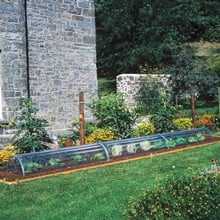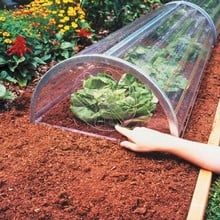 Longrow Super Cloche
£5.95 P&P
The Longrow Super Cloche has a rugged steel frame covered with PVC and is large enough to house a wide range of crops from dwarf beans to strawberries.
Read More
The Longrow Super Cloche has a rugged steel frame covered with PVC and is large enough to house a wide range of crops from dwarf beans to strawberries - a must for gardeners keen to give their crops the best start and to provide some winter protection for delicate ones.
Please note: Updated version is now being sold - this has flat plastic panels as opposed to the corrugated version shown in the photographs.
Measures 115cm long x 47cm wide x 25.5cm in the centre
Extremely strong galvanised steel frame
Tough enough to withstand any extremes of weather
Very strong but lightweight enough to move without dismantling
Can be easily ventilated by turning the circular end panels
Self assembly required
1 year manufacturers guarantee
19th February 2019
The cloches are working well. They were a bit fiddly to put together but my only disappointment is the end panels. These panels are rather flimsy and fall out when I pick up the cloche. I have discarded these and use some old slates to cover the ends.
28th November 2018
This is a 2 man job to assemble! The metal edges are very sharp. Once done it does a good job.
9th May 2018
Good basic design, with strong frame. Corrugated plastic only fit well one way. The end panels fall out when the cloche is moved, and they are a fiddle to put in and several attempts needed to get the cloche in place with the end panels where they should be. I may glue them in, but have resisted as that will create a storage problem. Once in place this is a good cloche.
What The Press Say
---
Gardeners World
May 2018
Protect Crops from Frost
There is still the small chance of a late frost that can take us by surprise - these cloches are light and portable, so easy to remove when you need to check the plants
---
Gardeners World
March 2018
Step by Step Veg plugs
More tender plants can only be planted now if protected with glass, fleece or (plastic-covered cloches - as featured)
---