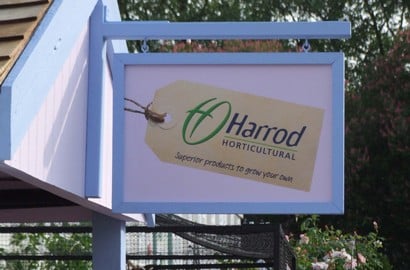 News And Reviews
Read all about it!
All the news from Harrod Horticultural...
Here at Harrod Horticultural we like to be in the news - for all the right reasons of course! - and our thriving marketing department are always looking at ways to get our name into the gardening spotlight.
We feel it's important to build a relationship with our valued customers and the garden press and that's why we like to attend shows - we've been regulars at the RHS Chelsea Flower Show since 2006 - and press events, hold customer focus groups and generally let you know exactly what we're up to.
In this News and Reviews section, you'll find copies of our latest press releases, quotes from customers, reviews on products from the notoriously hard-to-please gardening media and lots, lots more...
But we haven't confined our news service to this section alone; a visit to our Garden Blog will bring you lots of gardening news and why not visit our bustling Twitter and Facebook pages.