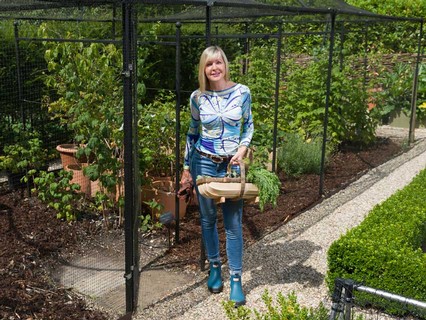 Garden Blog
Interact, Increase & Share the Knowledge you have
Welcome to the Harrod Horticultural Garden Blog...
Welcome to our Garden Blog, the area of our site where we let you know what we're up to and anything we think might be of interest in the big wide world of gardening. We're lucky to have our own horticulturists on hand to keep you informed and we hope you find the gardening blog entries of interest.

We'd like you take part too so you're quite welcome to leave your comments on any of our blog posts for others to read - and don't forget to follow and join us on our other social media resources, Twitter and Facebook respectively.
Showing 1 - 5 of 195 Entries.
Posted in Category
Garden Tools and Equipment
by
Harrod
on 9 April 2013
The RHS Chelsea Flower Show announced Thursday the 21th of March that the Sneeboer entry, the 'Royal Dutch Hoe' with 3 innovations for the RHS Chelsea Flower Show Garden Product of the Year 2013 was been successful.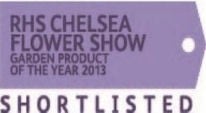 Posted in Category
Garden Tools and Equipment
by
Harrod
on 8 February 2013
"We all know the saying 'a bad workman always blames his tools', but I guess it's easy to forget the other side of the coin, just how helpful the right tool, for the right job, can be. I speak with some authority on this matter, being the kind of bloke who will often slip off a shoe to knock in a picture hook rather than rummage around in my tool kit to find the hammer that I just know is lurking somewhere in the bottom.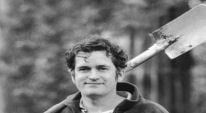 Posted in Category
Crop Protection
by
Harrod
on 15 January 2013
If you live in Scotland, the north east of England or East Anglia and you've got a flat roof fruit cage in your garden, this might be a 'horse/bolted' alert - but get the roof netting off your cage asap!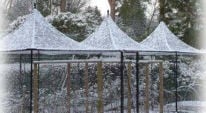 Posted in Category
Greenhouse Equipment
by
Harrod
on 3 December 2012
Two bags per module (the 173cm long unit consists of three modules) became three, then the lower tier came into play until finally...we ran out of compost! But that's not before we calculated that each module of staging was supporting a heavyweight 77kg of compost, far in excess of any normal greenhouse load.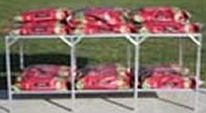 Posted in Category
Composting
by
Harrod
on 3 December 2012
Wormeries are gaining in popularity as gardeners and householders embrace the recycling ethos and discover the benefits that soft, crumbly and beautifully textured wormcast can bring to the garden...